Talking about all this sugar and food led me to do further research which led me to the documentary Fat, Sick, and Nearly Dead.  I watched that insightful film with a friend. We thought it was educating and left us motivated to try juicing.  Uncertain about my total commitment to juicing, I told him I would try it but not sure if I could do it for more than 3 days at best.   He heard me and proceeded to try out his Vita Mix blender given to him by his dad.  He made a blueberry yogurt smoothie.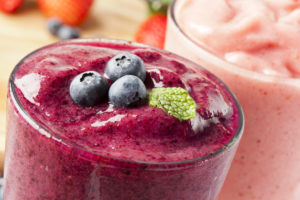 Not yummy as some of the chocolate treats, but gets enough marks to be drinking it again and again.  After he gulped the tarty smoothie, he said he felt a change immediately, kind of like a good change.  I felt good too afterwards; more so because I knew the ingredients were wholesome.  The rest of the day we ate our regular foods, including ice cream.  I felt guilty, but not so much.  It was 84 degrees and something cool and melting quickly in my mouth would be the only answer I was going to accept at that moment.
The next day was a new twist:  blueberry and raspberry smoothie with a hint of honey. With the raspberries added, we can taste the raspberry sourness but it was tolerable.  After we finished our drinks, we preferred the blueberry version. To be frank, I felt something missing in my mouth with all the creamy drinks.  Yes, yes, it is the crunching sound of a fresh, crisp apple or the bursting juice on my tongue from a succulent mango or pineapple.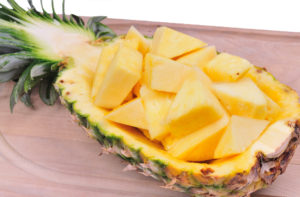 The tactile sensation of holding whole food in my hand and then biting the peach or mango and then slowly chewing, the fruit massaging the tongue as it goes down induced a pleasurable feeling. The best smoothies can't fill those sensations– you just drink your food, which was kind of a new concept to my body.  Besides, my friend and I both agreed we didn't totally feel full even after a full 8oz glass.  Smoothies would be better as a supplement than as a replacement for lunch or dinner if you prefer to eat. One advantage of smoothie drinks was that they did not require much planning or preparation like cooking, just a lot of mental strength.